Homoeopathic Materia Medica Of Sarcodes
---
---
This book by is a useful reference work. It is a multi-author book covering all the aspects of Sarcodes and their utility for both academic as well as practical point of view. Let's not limit our climb and delve ourselves into the beautiful world of it! With the increasing complexities of the disease ...Read More
This book by is a useful reference work. It is a multi-author book covering all the aspects of Sarcodes and their utility for both academic as well as practical point of view. Let's not limit our climb and delve ourselves into the beautiful world of it! With the increasing complexities of the disease profile, there is always scope to expand the domain of Materia Medica. This book embodies the sarcodes , the neglected medicines by the profession, showing their diverse field of action. Since the information about them given in literature is scanty, this book fills up the vacuum by adding 40 sarcodes to the Homeopathic armamentarium.
Sarcodes are one of the less explored areas in Homoeopathy but very important as a part of a physician's closet. This book discusses Sarcodes in detail with their therapeutic application. The first part of the book gives us the introduction which has the therapeutic application of Sarcodes along with its preparation. Some controversies about Sarcodes have been briefed upon, which explain why they are not popularly used in Homoeopathy. The book has most of the common Sarcodes explained under the sections of Introduction, Source, Preparation, Proving, Sphere of Action, Clinical Conditions, Characteristic features, Symptomatology, Dose of Potency, Caution, Comparison, Success Stories and References. The references given at the end of each chapter have wide list which shows the vastness and the authenticity of the information. It also helps to identify various sources for further study.
On the whole, Homoeopathic Materia Medica of Sarcodes is an authentic book for reference work. It is equally useful for the students, teachers, and practitioners as well as for researchers.
Give this book a chance to help you in treating intractable chronic diseases where choice of remedy becomes a difficult task.
| | |
| --- | --- |
| Pages | 405 |
| Format | Paperback |
| Imprint | B.Jain Regular |
| Language | English |
Add a Review
Your email address will not be published. Required fields are marked *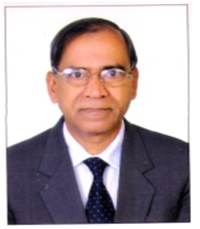 CHATURBHUJA NAYAK
Dr. Chaturbhuj Nayak President of the Homoeopathy University, Jaipur (Rajasthan)Chairman of the Homoeopathic Pharmacopoeia Committee, Govt. of IndiaChairman of Special Committee on Fundamental Research & member of Special Committee on Clinical Research under Central Council for Research in Homoeopathy (CCRH)member of Drug Technical Advisory Board (Homoeopathy), Govt. of IndiaChairman of Scientific Advisory Committee of Delhi Homoeopathy Anusandhan Parishad and Guide for P.G. & Ph.D. courses in... Read More
Related Products