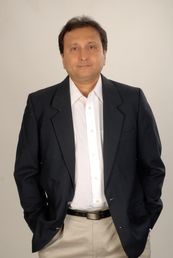 Dr. Sunil Anand
Dr Sunil Anand  is a leading classical homeopathic practitioner and teacher  from Indus. Dr. Anand conducts his clinical practice from Mumbai, Pune and Ahmedabad. Having practiced homeopathy for the past 30 years he is specially recognized for his cures in pediatric cases. His seminars and workshops have been widely attended in India and other countries. Having graduated from the C.M.P Homeopathic Medical College, Mumbai (L.C.E.H. in 1981) he then pursued his post-graduation from the Heinemann Post-Graduate Institute of Homeopathy U.K. (M.R.C.H. n 1984). He is currently based In Toronto with his wife Alka, where they own the facility Amara Wellness. His work experience includes:    
Sr. Lecturer. CMP Homeopathic Medical College, Mumbai (1987-1997)      
Honorary Associate Professor. D. S. Homeopathic College, Pune (1999-2008)        
Founder Trustee of Homeopathic Research and Charities, Mumbai (199S-2010)
Dean Post Graduate Studies. Vancouver Homeopathic Academy, Canada (2009- 2010)
President, PRANA The Homeopathy Yoga Centre, Pune, India (2012-2014)
Visiting Faculty Teacher OCHM. Ontario, Canada (Ontario College of Homeopathic Medicine)
Visiting Faculty Teacher Northwestern Academy of Homeopathy, Minneapollis, USA
Visiting Faculty Teacher, The Other Song Academy, Murata, India   His role in selling up PRAHA, The Homeopathy Yoga Centre in Pune (an initiative taken along with Bajaj Auto) has helped to facilitate teaching and treating patients requiring both the disciplines of homeopathy and yoga at a local state and International level.