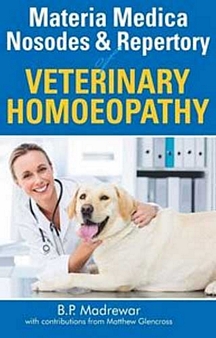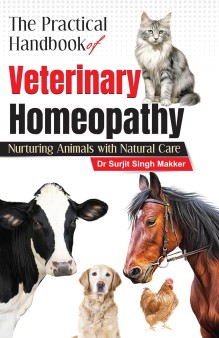 Veterinary
Best Veterinary Books - Early homeopaths treated both human and animal patients, and numerous case reports of treatment in dogs, horses, and cattle have been preserved in the works of our pioneers. Veterinarians in the nineteenth century used homeopathic texts that were specifically developed for their profession, as well as information from their medical colleagues. Homeopathy has become popular as a form of veterinary medicine in the past twenty to thirty years as animal owners and veterinarians alike explore it as a way beyond the limitations of conventional medicine. Both acute and chronic diseases are amenable to treatment with homeopathy.
Homeopathic treatment can be given for diseases that are caused by external influences, such as injuries, poisonings, infectious diseases, etc. If properly applied, homeopathy may eliminate the need for surgery in certain conditions, or may eliminate the need for chronic medications.
People having pets at home try Homeopathic medicines on them and have gotten decent results but definitely for that we require to consult books of authors sharing their experiences of it.
This study defined fundamental and essential lists of recent veterinary medicine books in English using a data-driven methodology for potential use by a wide audience, including libraries building collections in support of veterinary medicine and One Health initiatives. Book titles were collected from databases of monograph citations, veterinary research reading lists, veterinary textbooks, and library reserve lists and published bibliographies. These lists have been combined into a list of titles sorted by number of occurrences.
Best Veterinary Books online - Find wide variety of Veterinary homeopathy books and eBooks at Bjainbooks.