Clinical Acupuncture
---
---
Clinical Acupuncture is a meaningful step for keeping the students of ancient art of acupuncture up-to-date with the modern rules of acupuncture. After several long years of exposure to the practice of acupuncture, both the writer and the author have explored in detail the subject itself, and have ...Read More
Clinical Acupuncture is a meaningful step for keeping the students of ancient art of acupuncture up-to-date with the modern rules of acupuncture. After several long years of exposure to the practice of acupuncture, both the writer and the author have explored in detail the subject itself, and have thus wandered, sometimes unwittingly, into the broader scene of communication with colleagues, students, patients, and the community at large—both national and international. Modern theories about the physiology of acupuncture have been expounded, mailed and accepted as probable mechanisms for some physiological actions of acupuncture. On the other side of the story, years of clinical practice have positively identified that acupuncture has a definite place in the health care of all people of the world; both in the East and the West, and that it can be integrated successfully with modern medical practice. In properly trained hands it is inexpensive, harmless—but essentially effective over a large range of common disorders and can be used, together with modern diagnostic methods, to help reduce the increasing upsurge of side effect produced by so many of our chemotherapeutic agents.
How Acupuncture works?- Acupuncture triggers central neurological mechanisms, which cause alterations in a wide spectrum of neurotransmitter substances, which help in returning to normal physiology within the body i.e. homeostasis.
It is a further meaningful step taken by Professor Anton Jayasurtya,  in keeping students of this ancient art up to date with clear, concise information which should help them develop, with time as well-qualifiied acupuncturists. In doing so Professor Jayasuriya is making available to the world at large valuable material for the benefit of the whole of mankind.
Highlights-
-Includes glossary of common terms used in acupuncture practice - Common medical disorders with their Chinese and Homoeopathic equivalents in tabular form.
-Appendix on complications of Acupuncture.
-The new edition of now translated to five languages.
It is hoped that it will also serve as a reference to every initiated person for methods of first aid in minor and uncomplicated disorders.
| | |
| --- | --- |
| Pages | 1064 |
| Format | Hard Cover |
| Imprint | |
| Language | English |
Add a Review
Your email address will not be published. Required fields are marked *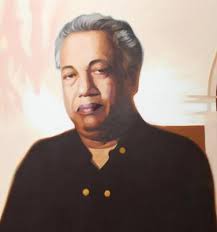 Anton Jayasurya
A doctor by profession, and a passionate mentor, Professor Anton Jayasurya was a tireless man who dedicated all his life to healing patients free of charge and training doctors in Complementary Medicine while publishing more than 99 books about complementary medicine. THE BIRTH OF A STARBorn on 20th June 1930 in Colombo, Ceylon, Professor Anton Jayasurya graduated as a doctor in the year 1954 and completed his post graduation from Fellow at Guys Hospital in 1959 and was also made a Fellow of... Read More