Comprehensive Homeopathic Materia Medica of Mind
| | |
| --- | --- |
| Author: | H L CHITKARA |
| | |
| | |
| ISBN: | 9788131903582 |
| | |
| Imprint: | B.Jain Regular |
| | |
---
---
This is a classical text written by the Late Dr. HL Chitkara who was one of the stalwarts of Homeopathy. He was one of the key people who worked on prescribing only on the basis of mind symptoms. The book is a compilation of rubrics of 892 remedies from Synthetic Repertory of Barthel and Klunker and ...Read More
This is a classical text written by the Late Dr. HL Chitkara who was one of the stalwarts of Homeopathy. He was one of the key people who worked on prescribing only on the basis of mind symptoms. The book is a compilation of rubrics of 892 remedies from Synthetic Repertory of Barthel and Klunker and few other sources (marked with asterix). This is an exclusive work of its kind by which one can understand the link between Materia Medics and Repertory. There are so many rubrics which we are unaware of, with this book all such rubrics come to light. Similarly there are so many remedies for a rubric which we don't think about in our day-to-day practice which are revealed in the book. This compilation is more comprehensive, authentic, and accurate and elucidate than any other work of this kind done to date.
Improvements in Fourth edition-
The New Comprehensive Homoeopathic Materia Medics of Mind was compiled by redaction from the rubrics of the SYNTHETIC REPERTORY Vol.1. To these rubrics were added other rubrics from authentic sources which were separately compiled under the title UPDATE ADDITIONS TO THE REPERTORY OF MIND. These additions were distinguished by asterisk marks like similar additions in the SYNTHETIC REPERTORY Vol.1. 
However the references to these additions were not available in the text of the Materia Medica. For this one had to refer to the separate compilation UPDATE ADDITIONS TO THE REPERTORY OF MIND. 
The present Fourth Improved Edition of this treatise is significant in the sense that these references, to the additions have now been incorporated in the text of the Materia Medica itself. 
The six sources of additions were identified as:
 (1) Additions to Kent's Repertory (Indian reprint 1989) by George Vithoulkas. 
(2) Concise Repertory of Homoeopathic Medicine (2nd edition, 1977) by Dr. S. R. Phatak. 
(3) Synoptic Key of the Materia Medica and Repertory (Memorial edition, Calcutta) by Dr. C. M. Boger. 
(4) Personal notes by Dr. K. S. Srinivasan, Chennai .
 (5) Kent's Repertorium Generale (1987) by Dr. J. Kunzli.
 (6) Repertory of Hering's Guiding Symptoms to our Materia Medica by C. B. Knerr.
| | |
| --- | --- |
| Pages | 692 |
| Format | Paperback |
| Imprint | B.Jain Regular |
| Language | English |
Add a Review
Your email address will not be published. Required fields are marked *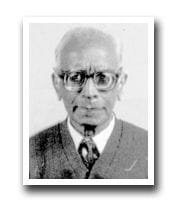 H L CHITKARA
Dr. H.L. Chitkara born in 1924 in a small village Vallah near Lalian in the Tehsil Chiniot (on bank of the river Chenab) in Pakistan, Dr. Chitkara grew up in a family practicing and dispensing Unani Medicine. He had a distinguished academic career culminating in graduation in pure and applied mathematics, together with Hons. (advanced course) in English literature from the prestigious Govt. College, Lahore. While he was in his Government job, he was fascinated by the system of homeopathy. He... Read More