Delicate, Backward, Puny & Stunted Children
---
---
The book deals with the various situations from neonatal life to adolescence. It includes infants and young school children's psychological, behavioural and habitual problems, which may be the consequence of variety of physical and emotional causes such as birth defects, physical injury, marital conflicts ...Read More
The book deals with the various situations from neonatal life to adolescence. It includes infants and young school children's psychological, behavioural and habitual problems, which may be the consequence of variety of physical and emotional causes such as birth defects, physical injury, marital conflicts of parents, child beating, child neglect and chronic illness etc. Homeopathy does wonders in treating such difficult problems with sweet pills and absolutely easy for children to get cured.
| | |
| --- | --- |
| Pages | 164 |
| Format | Paperback |
| Imprint | B.Jain Regular |
| Language | English |
Add a Review
Your email address will not be published. Required fields are marked *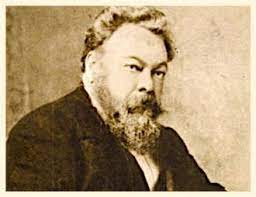 James Compton Burnett
James Compton Burnett MD (1840-1901)- James Compton Burnett was born on July 10, 1840 and died April 2, 1901. Dr. Burnett attended medical school in Vienna, Austria in 1865. Alfred Hawkes converted him to homeopathy in 1872 (in Glasgow). In 1876 he took his MD degree.Burnett was one of the first to speak about vaccination triggering illness. This was discussed in his book, Vaccinosis, published in 1884.Along with other nosodes, he introduced the remedy Baccillinum. A prodigious writer he... Read More
B Jain Special Deal! Upto 22% Discount On Selected Books. Hurry!