Disorders Of Menstruation
---
---
The book speaks on the most common presentations of menstrual irregularities such as amenorrhoea, menorrhagia and dysmenorrhoea, that a practitioner comes across in his day to day practice. The ailments are described with proper definition, clinical classification, aetio - pathology, clinical features, ...Read More
The book speaks on the most common presentations of menstrual irregularities such as amenorrhoea, menorrhagia and dysmenorrhoea, that a practitioner comes across in his day to day practice. The ailments are described with proper definition, clinical classification, aetio - pathology, clinical features, diagnosis prognostic significance & their general and homeopathic management.
The causation of the ailment such as amennorhoea from cold, fright or sudden emotions, constitutional diseases etc. are layed out with medicines for such conditions written in front of them. Firstly the list of the remedies is given and then the indications for the remedies are explained in precise with case references from author's experience.
As for the general management, for Amenorrhoea, it is given as.-
-The feet should be kept warm and dry; flannel should be worn next the skin at all times;
-Regular habits should be enjoyed as to early retiring and early rising, bathing, regular meals of plain nourishing food, and regular defecation; '
-Systematic exercise, but not to over-fatigue
A comprehensive and complete, compact and intelligent review by Dr. Cowperthwaite.
| | |
| --- | --- |
| Pages | 73 |
| Format | Paperback |
| Imprint | B.Jain Regular |
| Language | English |
Add a Review
Your email address will not be published. Required fields are marked *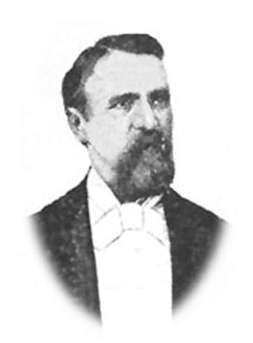 Allen Corson Cowperthwaite
Pr. Allen Corson Cowperthwaite, M. D., PH. D., LL. D. (1848-1926), Professor of Materia Medica and Diseases of Women in the University of Iowa.  A.C. Cowperthwaite, M.D., a classical homeopath of international repute, has written various books on homeopathy such as "A Textbook of Materia Medica & Therapeutics" and "Textbook of Gynecology with Homeopathic Therapeutics. Professor of Materia Medica, Pharmacology, and Clinical Medicine in the University of Michigan.Formerly Chairman of the... Read More