Falun Gong (Bengali Version)
---
---
Falun Gong is an introductory text, systematically presenting the practice of Falun Gong. This book includes instructions and photo illustrations for performing the five sets of Falun Gong exercises.
Dafa is the wisdom of the Creator. It is the bedrock of creation, what the heavens, earth, and ...Read More
Falun Gong is an introductory text, systematically presenting the practice of Falun Gong. This book includes instructions and photo illustrations for performing the five sets of Falun Gong exercises.
Dafa is the wisdom of the Creator. It is the bedrock of creation, what the heavens, earth, and universe are built upon. It encompasses all things, from the utmost minuscule to the vastest of the vast, while manifesting differently at each of the cosmic body's planes of existence. Out of the depths of the cosmic body, the tiniest of particles first appear, with layers upon layers of countless particles following, ranging in size from small to great, reaching all the way to the outer planes that humankind knows—those of atoms, molecules, planets, and galaxies—and beyond, to what is still larger. Particles of varying sizes make up lives of varying sizes as well as the worlds of varying sizes that permeate the cosmic body. Lives at any of the various planes of particles perceive the particles of the next larger plane to be planets in their skies, and this is true at each and every plane. To the lives at each plane of the universe, it seems to go on infinitely. It was Dafa that created time and space, the multitude of lives and species, and all of creation; all that exists owes to it, with nothing outside of it. All of these are the tangible expressions, at different planes, of Dafa's qualities: Zhen, Shan, and Ren2.
About Author: Li Hongzhi
Li was born on July 7, 1952 in the city of Gongzhuling (formerly Gongzhuling Town of Huaide County) in northeast China's Jilin Province. He studied at primary and junior high middle schools in Changchun, the provincial capital of Jilin, between 1960 and 1969.

Li set up the Research Society of Falun Dafa in Beijing and proclaimed himself as the "president", shortly after the concoction of Falun Gong in 1992. Since then, he has established 39 general teaching centers with more than 1,900 instruction stations and more than 28,000 exercise spots in different provinces, autonomous regions, and municipalities. Thus, a complete and systematic organization was formed.

Li Hongzhi has taken advantage of Falun Gong to amass huge amount of money and evaded large sum of taxes. When he began to "spread Falun Gong", Li collected "benevolent money" from his followers in the name of curing diseases. In 1993 and 1994 alone, Li Hongzhi collected 1.217 million yuan by giving courses and selling books, according to incomplete statistics. With this money Li purchased luxury residences and expensive cars in Beijing and Changchun under the names of his relatives.

| | |
| --- | --- |
| Pages | 182 |
| Format | Paperback |
| Imprint | |
| Language | Bengali |
Add a Review
Your email address will not be published. Required fields are marked *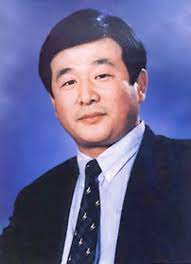 LI HONGZHI
Li Hongzhi - Founder of Falun Gong and President of the Falun Gong Research Society.  In 1992 a remarkable person and remarkable type of gong emerged in China's qigong circles. These were the Falun Gong, which was accepted by the China Qigong Science Research Association as a school of gong, with Li Hongzhi as its founder, directly under the Association's purview. Li Hongzhi made his first public appearance in May the same year. With his completely new approach that changed the traditional... Read More
B Jain Special Deal! Upto 22% Discount On Selected Books. Hurry!