Lesser Writings With Therapeutic Hints
---
---
Dr. Farrington used to contribute various articles in journals on different intricate matters of our system of treatment and the present work is an exhaustive collection of these invaluable articles, collected and arranged with the most painstaking care. This book is a collection of various articles ...Read More
Dr. Farrington used to contribute various articles in journals on different intricate matters of our system of treatment and the present work is an exhaustive collection of these invaluable articles, collected and arranged with the most painstaking care. This book is a collection of various articles that he contributed to different British and American journals and amply shows his analytical mind and the clarity of understanding that Farrington had for his subject.
There are over 40 articles covering all aspects of Homeopathy in this book as well as clinical case notes of 34 different ailments. As amazing array of topics have been covered. Every article is a gem! Possessed of superior analytical powers and the divine gift of a master-spirit, many of the articles incorporated herein will give the readers a correct estimation of the great erudition of its eminent author.
A compilation of interesting articles by Dr. Farrington, starting from an introduction to Homeopathy and its laws and ending at clinical cases solved by him. Other engrossing articles which could be seen while turning pages would be article on question and answers about the medicines, arrangement of modalities by Dr. Boenninghausen, antipsorics in the atrophy of infants, poisoning of Agaricus muscaris, Rhus poisoning, detection of insanity Last section on clinical cases covers cases such as post mortem, mental derangemants, St. Vitus' dance, vermicular trouble.
Reading Lesser writings make us aware of the thought process of the authors and what was the past of Homeopathy at those times, how it flourished and survived. All their wisdom can be brought back to our knowledge by going through such works.
Happy reading!

About the author-
Ernest Albert Farrington was born in Williamsburg, NY, on January 1, 1847. Dr. Farrington manifested an aptitude for study from an early age. He had a ready discernment and a retentive memory that placed him first among his schoolmates. In 1866 he graduated from the Homoeopathic Medical College of Pennsylvania. In 1867 he entered the Hahnemann Medical College, graduating in 1868.
He entered practice immediately after his graduation, establishing himself on Mount Vernon Street. Dr. Farrington was a member of the State Society and joined the American Institute of Homoeopathy in 1872. In 1884 the Institute appointed him a member of its Editorial Consulting Committee on the new Cyclopaedia of Drug Pathogenesy.
The most prominent feature of his teaching was considered to have been his ability to thoroughly analyze the specific drug action, showing not only the superficial but also the deeper relationship of symptoms.
Family and class relationship of drugs was a particular interest. In fact, his Clinical Materia Medica was the first classic in this field. His articles were published in the American Journal of Homoeopathic Materia Medica, the Hahnemannian Monthly, the North American Journal of Homoeopathy, and other journals. He died on December 15, 1885 due to a neglected cold which developed into severe bronchitis.
| | |
| --- | --- |
| Pages | 407 |
| Format | Paperback |
| Imprint | B.Jain Regular |
| Language | English |
Add a Review
Your email address will not be published. Required fields are marked *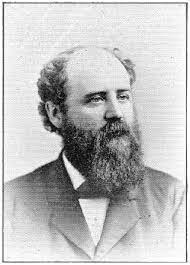 Ernest Albert Farrington
Dr. Ernest A. Farrington, was born January 1, 1847, at Williamsburg, Long Island, N. Y., and died at Philadelphia, December 17, 1885. During his early years his family removed to Philadelphia, at which place he received his education, and rapidly rose to eminence in his profession. When the Hahnemann Medical College of Philadelphia was chartered, in 1867, it became a question of serious import to him as to whether he should continue in the College with which he was connected or join the... Read More