Organon Of Medicine (5Th & 6Th Edition) With Word Index
---
---
Words by Dr. Samuel Hahnemann, the founder of Homeopathy; A valuable study guide for all Homeopathy students. The book is a blend of 5th edition by Dr. Dudgeon and 6th edition by Dr. Boericke which simultaneously outlines all the changes that Dr. Hahnemann made to his writings right from the first ...Read More
Words by Dr. Samuel Hahnemann, the founder of Homeopathy; A valuable study guide for all Homeopathy students. The book is a blend of 5th edition by Dr. Dudgeon and 6th edition by Dr. Boericke which simultaneously outlines all the changes that Dr. Hahnemann made to his writings right from the first edition through the fifth one.  Essentially, one can see the gradual shift in the thoughts of Dr. Hahnemann from the fifth to the sixth edition while sifting through this book. While some paragraphs in the fifth edition were modified and others completely rewritten. This edition offers both versions interposed.
Additionally, to provide the student an easy understanding of this shift, an appendix enlists all the changes made from the fifth to the sixth edition. 
The combined fifth and sixth edition of Organon presently available in the market was type setted around 100 years back. 
The modern reader finds it difficult to read and go through the book. So, here is the upgraded edition with added features- 
- Footnotes are given under the appropriate aphorisms at one place unlike the earlier edition in which they were given at the bottom and spread over different aphorisms.
- Word index has been added at the end of the book which makes it very easy to find the required portion of the text.
 It is hoped this new upgraded combined fifth and sixth edition of Organon will make the task of students and practitioners easier and much more interesting.
| | |
| --- | --- |
| Pages | 412 |
| Format | Paperback |
| Imprint | B.Jain Large Print |
| Language | English |
Add a Review
Your email address will not be published. Required fields are marked *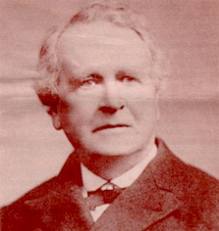 Robert Ellis Dudgeon
Dudgeon was born on March 17, 1820, and died Sept. 8, 1904 (also listed as September 9th). He resided at 53 Montague Square, London W1. He qualified as LRCS Edinburgh in 1839, MD Edinburgh in 1841, and became Fellow of the British Homeopathic Society, and consultant surgeon (mainly ophthalmic) to the London Homeopathic Hospital. He also invented an early form of Sphygmograph (see Concise Dictionary of National Biography, Oxford; and in Infopedia 95 CD Rom). He was the first editor of BJH... Read More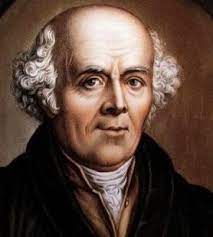 Samuel Hahnemann
Samuel Hahnemann was the founder of Homoeopathy. He established the fundamental principles of the science and art of Homoeopathy.He is called the Father of Experimental Pharmacology because he was the first physician to prepare medicines in a specialized way; proving them on healthy human beings, to determine how the medicines acted to cure diseases. Before Hahnemann, medicines were given on speculative indications, mainly on the basis of authority without experimental verification.Dr.... Read More