Pediatric Case Taking And Prescription
---
---
In this work there is a collection of Dr Jonathan Shores lectures on children in general, highlighting the important points useful in pediatrics practice. This book contains an amalgamation of cases, remedies and staging of remedies, thereby, giving you a complete picture of pediatric cases, making ...Read More
In this work there is a collection of Dr Jonathan Shores lectures on children in general, highlighting the important points useful in pediatrics practice. This book contains an amalgamation of cases, remedies and staging of remedies, thereby, giving you a complete picture of pediatric cases, making you to have a firsthand account of pediatric practice. This book has been enriched with video cases also, giving pictures of children depicting various expressions and pointing towards a remedy. Case presentations have been done by Alize Timmerman also, along with Jonathan Shore, thereby giving this book a classy touch.
| | |
| --- | --- |
| Pages | 613 |
| Format | Paperback |
| Imprint | B.Jain Regular |
| Language | English |
Add a Review
Your email address will not be published. Required fields are marked *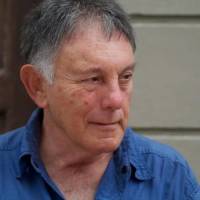 JONATHAN SHORE
Dr. Shore was born August 6, 1943, in Cape Town, South Africa. He graduated from the University of Cape Town Medical School in 1968. After 4 years of hospital practice he spent a decade of intensive study of many disciplines, including Acupuncture, Tai-Chi Chuan, Massage, Jungian psychology, Gestalt therapy, Bioenergetics, Rolfing, Radiesthesia, Iridology, Herbal Medicine, Bach Flower remedies, and Color Therapy.In 1982 he was appointed to the post of Clinical and Executive Director of the... Read More
B Jain Special Deal! Upto 22% Discount On Selected Books. Hurry!