Portraits of Homoeopathic Medicines-
Psychophysical Analyses of Selected Constitutional Types- Volume 2
---
---
The archetypal approach, wherein the physician prescribing constitutionally must address features that lie beneath the surface of the physical and mental symptoms and direct himself to a patient's unconscious impulses, drives, and deepest life challenges, ...Read More
The archetypal approach, wherein the physician prescribing constitutionally must address features that lie beneath the surface of the physical and mental symptoms and direct himself to a patient's unconscious impulses, drives, and deepest life challenges, is one way of arriving at this larger understanding. Only by sensing the whole world of a given remedy—both its destructive aspects (in illness) and its creative ones (in health), both its weaknesses or imbalances (which are necessarily emphasized in the "provings") and its actual or potential strengths (as observed in clinical practice)—can the physician avoid the pitfall of reducing homoeopathic personality types to limited and, therefore, misleading generalizations.
These portraits will attempt, through an analysis of archetypal characteristics and situations, to dispel the reductionist pictures that adhere to certain remedies; also to demonstrate (as, for example, in Aurum Metallicum) how the "world" of a remedy can be conjured up by establishing meaningful correspondences between the medicines' properties and the knowable universe.
 Investigating the spiritual dimensions of the remedies in the materia medica is but an extension of the conviction, long held by physicians adhering to the law of similars, that the spirit of medicinal substances and the spirit that animates man, nature, and God are of the same essence ("For what is outside man is also inside, and what is not outside is not inside. The homoeopathic physician thus finds himself caught up in a dual process. Infinity of substances, each one of which contains locked within itself unique medicinal powers just waiting to be recognized through "provings" and understood through clinical cures.
The comparative approach, by its very nature, does not permit the same depth of analysis as an individual archetypal portrait. Furthermore, the comparative materia medica approach provides an excellent format for the homoeopath to organize his straggling (because ever increasing) personal observations and elucidate his clinical experience.
There exist a number of polychrests which, while undeniably protean in action, possess less colorful personalities than their more eminent brethren. In fact, even after having performed noble service, they exhibit the tendency to slide, eel like, back into typological obscurity. Causticum is such a one, and Graphites is another. To assume that these remedies do not possess individuality is, however, to err. Their full pictures may have remained obscure, but one has merely to observe a sufficient number of favorable returns in constitutional prescribing and extrapolate from these the reiterated behavioural and emotional patterns for a remedy's archetypal, "eternal" verities to emerge.
This book fulfills the same motive of reflecting the personalities of the medicines fervently.
| | |
| --- | --- |
| Pages | 300 |
| Format | Hard Cover |
| Imprint | |
| Language | English |
| Volume | 2 |
Add a Review
Your email address will not be published. Required fields are marked *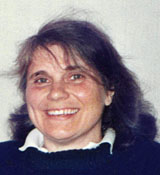 Catherine R. Coulter
Catherine Coulter was born on January 21st 1934 in London, England. She died Feb 24 2014 at the age of 80.Ms. Coulter practiced classical homeopathy half time since 1961, full time since 1974. She taught since 1975, mainly in the United States using the preceptorship method, working only in conjunction with licensed practitioners. She was affiliated with the National Center of Homoeopathy and the Summer School Course for Physicians. (Lecturer on Materia Medica 1977 - 1988)Ms. Coulter penned... Read More