Rapid Prescribing - Using Peculiar Symptoms (One Symptom, One Remedy With Surety To Cure)
---
---
A much needed book which not only gives light to the general symptoms but gives more emphasis on the special symptomatology. Almost all the remedies, including rare remedies in Homoeopathic practice are described under two sections with some illustrations. A great compilation of peculiar symptoms ...Read More
A much needed book which not only gives light to the general symptoms but gives more emphasis on the special symptomatology. Almost all the remedies, including rare remedies in Homoeopathic practice are described under two sections with some illustrations. A great compilation of peculiar symptoms of homoeopathic drugs which one can never find at one place.
 Work of different stalwarts of homoeopathy is also expressed in many drugs during their clinical practice and their observation. The exclusive added feature is the pathogenic effects of large and small doses. Physicians have shared their clinical experience in almost every drug with potency selection and administration of doses. This book proves the best key in understanding and giving more stress on the special symptoms of the drugs. The symptoms are such which are seen in practice where judgment of the prescription becomes difficult. These symptoms have only one remedy, as the symptoms have been picked by the author from various repertories.
One of the very commonly used approaches is the prescription on the basis of characteristic symptoms or uncommon symptoms. Uncommon symptoms are those that are found in few people and few medicines. They are usually characteristic because they aid in individualization. But sometimes it happens that there is a strong peculiar symptom with just one or two medicines listed against it in the repertory. Such a symptom can be a sensation, location, causative factor, modality or concomitant. When such a strong uncommon symptom is found, homeopaths often make a prescription just on the basis of that particular symptom.
Some examples of such symptoms listed in this book are:
Adapted to bookworms: Cocculus
Always talks about pain: Mag-phos
Weakness of memory for faces: Syphilinum
Belching during urination: Rhus-tox
Chorea of tongue: Cina
This book tries to list all such uncommon symptoms that are present in just one or two medicines and thus have a high specific value. In all, the book lists 3333 such symptoms. The symptoms are arranged in the following order: Mind, Sensations, Causation, Modalities, Concomitants and Miscellaneous.
Certainly a step to help rise higher up the level of accuracy in practice. A sure shot guide to keynote prescribing.
| | |
| --- | --- |
| Pages | 135 |
| Format | Paperback |
| Imprint | B.Jain Regular |
| Language | English |
Add a Review
Your email address will not be published. Required fields are marked *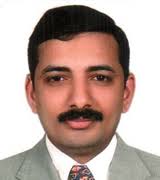 Dr. Mohammed Rafeeque
Dr Muhammed Rafeeque is Medical officer, Dept. Of Homoeopathy, Govt. of Kerala. He is the author of Be a Master of Materia Medica, Rapid prescribing, Drug Addiction and Its Side effects- A Homoeopathic Approach, and A Capsule of Materia Medica. He has authored over 100 articles and/or cured cases on Homeopathy. Dr. Rafeeque has presented papers at various National and International seminars, including the LIGA Conference at New Delhi, PPHM Seminar at Malaysia and Skoura International seminar,... Read More