Success Of Homoeopathy Authentic Cures
---
---
Dr. Subrata Kumar Banerjea was born in Calcutta, India in 1957, the fourth generation of a distinguished and widely respected homoeopathic family. He graduated in Homoeopathy from the University of Calcutta with a record number of honours passes in nine medical subjects and with five gold medals to his ...Read More
Dr. Subrata Kumar Banerjea was born in Calcutta, India in 1957, the fourth generation of a distinguished and widely respected homoeopathic family. He graduated in Homoeopathy from the University of Calcutta with a record number of honours passes in nine medical subjects and with five gold medals to his name, setting himself on a path to become an internationally acclaimed homoeopathic clinician, lecturer and author. He is now acknowledged to be the world's leading authority on miasmatic prescribing. Dr. Bnerjea is an Honoured Fellow of several academies; Director and Principal Lecturer of the Bengal Allen Medical Institute, Calcutta; Principal and Chief Lecturer of Materia Medica and Clinical Therapeutics at the Allen College of Homoeopathy, Essex, England. When he is not lecturing, he divides his time between his Clinical Consultant in various rural and slum clinics. Despite this gectic international scheduling, Dr. Banerjea together with his brother joy and wife Janet, plays an active role in the Kamala Banerjee Fund, a charity which distributes milk to the poor children of Calcutta. Students of Dr. Banerjea will testify to the remarkable knowledge and enthusiasm which he generously imparts to all who share his passion for this most rational of healing arts. His dedication to the truth of homoeopathy is regarded an inspiring and unsurpassed.
| | |
| --- | --- |
| Pages | 472 |
| Format | Paperback |
| Imprint | B.Jain Regular |
| Language | English |
Add a Review
Your email address will not be published. Required fields are marked *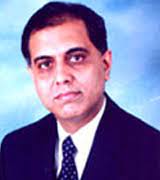 Dr. Subrata K. Banerjea
Brief About Dr. Subrata Kumar Banerjea: Subrata is also credited with 6 Gold Medals for his academic accomplishments. An author by age of 24, Subrata has written a number of books including "Clinical and Comparative Materia Medica"; "Classical Homoeopathy for an Impatient World" and the widely acclaimed "Miasmatic Prescribing". Subrata's insights into prescribing with his magnificent grasp of the nuances of Materia Medica make his lectures wonderfully rewarding and gives him the confidence... Read More
B Jain Special Deal! Upto 22% Discount On Selected Books. Hurry!