Symphony Of Homoeopathy
| | |
| --- | --- |
| Author: | Dr S G Biju |
| | |
| | |
| ISBN: | 9788131939635 |
| | |
| Imprint: | B.Jain Regular |
| | |
---
---
The book 'Symphony of Homoeopathy' is a stepping stone towards a uniform practical guideline which is a need of the hour to establish care and a standard of treatment. This book by Dr S G Biju, a leading practitioner from Kerala, is an attempt to have clinically verified protocols for various diseases ...Read More
The book 'Symphony of Homoeopathy' is a stepping stone towards a uniform practical guideline which is a need of the hour to establish care and a standard of treatment. This book by Dr S G Biju, a leading practitioner from Kerala, is an attempt to have clinically verified protocols for various diseases evolved from his more than 25 years of hardship and experience in homeopathy. The book elucidates the obstacles faced by Dr. Biju during his homeopathic childhood. It is both illuminating and rewarding to read about the ways in which he has handled and overcome the challenges in life.
If one Homoeopath could give relief to his patient with one particular medicine in a specific potency and dosage without compromising on philosophy to give such a relief then that could be repeated all over the world by all Homoeopaths. If a guideline helps to find the right remedy in order to achieve the permanent cure, then one such guideline should be prepared. This book is a call to each homeopath to prepare their own protocols and bring forth a standard of treatment for each practitioner across the globe.
Highlights-
 One of the sections of the book deals with the management of acute emergencies. It will make you more decisive as the number of medicines and drugs are restricted on the basis of its effectiveness
- The book gives a clinical approach towards the application of the miasms in practice.
- Various temperaments and miasms have been depicted with the help of various sketches.
Various types of prescriptions have been categorized under 3 headings: Drug, Medicine and Remedy. You will get an idea about what to do in each case in this section.
Session III is dealing with miasm and its combinations and it will be the most simple and funny section of this book that lead you to Miasmatic constitutional prescription through shortcuts.
We are in need of a trustworthy materia medica based on clinical confirmation. You will never miss a remedy, if you follow Disease, patient and person pattern in chronic cases. Moreover, this book is a desktop reference for acute and sub- acute management of chronic cases including classical prescription in acute disease.
| | |
| --- | --- |
| Pages | 493 |
| Format | Paperback |
| Imprint | B.Jain Regular |
| Language | English |
Add a Review
Your email address will not be published. Required fields are marked *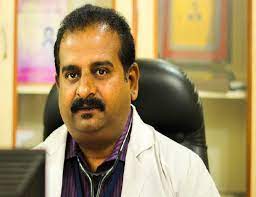 Dr S G Biju
Dr. S.G. Biju (MD) founder of SAHYA (School of Artistic Homoeopathy for Youngsters and Adults) is an ardent, seasoned and passionate Homoeopath practicing since 1992. He is an Assistant Professor in the department of repertory in WMH Medical College, Kanyakumari Tamil Nadu. He is a proponent of unique and individual approach 'Treatment maximizes success and minimizes side effects'. His result oriented approach can be seen by the cures cases of almost 5000 Hepatitis-B positive patients. He has... Read More