Un Repertorio Conciso De Medicamentos HomeopcTicos
| | |
| --- | --- |
| Author: | S R PHATAK |
| | |
| | |
| ISBN: | 9788131909256 |
| | |
| Imprint: | B.Jain Espanol |
| | |
---
---
Un Repertorio Conciso de Medicamentos Homeopáticos organizado alfabéticamente es un repertorio que tiene la novedad de presentarse por completo en orden alfabético. Esta idea tiene la intención de que la consulta de los diferentes rubros resulte más sencilla y más fácil de manejar. Ciertamente, ...Read More
Un Repertorio Conciso de Medicamentos Homeopáticos organizado alfabéticamente es un repertorio que tiene la novedad de presentarse por completo en orden alfabético. Esta idea tiene la intención de que la consulta de los diferentes rubros resulte más sencilla y más fácil de manejar. Ciertamente, aquellos médicos y estudiantes acostumbrados al manejo del Repertorio de Kent podrán encontrar ciertas dificultades para el manejo de la presente obra, sobre todo al inicio. Sin embargo, con el paso del tiempo su manejo resultará más útil, sencillo y práctico. Una de las ventajas de este repertorio es que reduce al mínimo posible el número de medicamentos para los diferentes rubros, de tal manera que sólo se presentan los medicamentos más significativos.
| | |
| --- | --- |
| Pages | 516 |
| Format | Paperback |
| Imprint | B.Jain Espanol |
| Language | Spanish |
Add a Review
Your email address will not be published. Required fields are marked *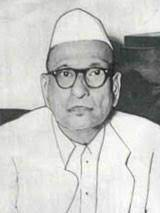 S R PHATAK
Dr. S.R. Phatak, a master prescriber in the field of homeopathy, has contributed immensely to the homeopathic literature. His books are available in three languages—English, Hindi and Marathi. His book 'Materia Medica' is very popular both amongst the students and practitioners. His books give us an insight into the philosophy and practice of this remarkable homeopath. His literature is enriched with his own accurate clinical observations and experiences.