Zhuan Falun (Kannad Version)
---
The teachings of Falun were introduced to the public by Hongzhiin China in 1992. Its teachings cover spiritual, religious, mystical, and metaphysical topics.
| | |
| --- | --- |
| Pages | 411 |
| Format | Paperback |
| Imprint | |
| Language | Kannad Version |
Add a Review
Your email address will not be published. Required fields are marked *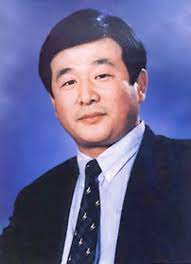 LI HONGZHI
Li Hongzhi - Founder of Falun Gong and President of the Falun Gong Research Society.  In 1992 a remarkable person and remarkable type of gong emerged in China's qigong circles. These were the Falun Gong, which was accepted by the China Qigong Science Research Association as a school of gong, with Li Hongzhi as its founder, directly under the Association's purview. Li Hongzhi made his first public appearance in May the same year. With his completely new approach that changed the traditional... Read More
B Jain Special Deal! Upto 22% Discount On Selected Books. Hurry!