Treasure Works Of John Henry Clarke - A Compendium Of His Philosophical Writings
---
---
As previously no significant attempt has been made to study the entire length and breadth of Clarke's philosophy, our profession have missed a great and profound voice necessary for the science of homoeopathy. It is the first time ever an attempt has been made to research exhaustively about his entire ...Read More
As previously no significant attempt has been made to study the entire length and breadth of Clarke's philosophy, our profession have missed a great and profound voice necessary for the science of homoeopathy. It is the first time ever an attempt has been made to research exhaustively about his entire literature and brings together the most noteworthy philosophical viewpoints of Clarke at one place. Moreover, the most important aspects of Clarke's life have been compiled at one place along with the chronological evolution of his entire literature.

In this book, the editor has insured that the original structure of literature remains intact as far as possible. Instead of editing and commenting throughout the book, all the necessary information in separate chapters at the beginning of the book has been provided. Hopefully, this work will help us in rediscovering the philosophical wisdom as well as clinical gems of Clarke and empower us to combat the rising burden of chronic diseases.

Dr Himanshu Sekhar Tiwary, M.D. (Hom) NIH, a very well known name in the subject of Organon of Medicine and Homoeopathic literature. He is one of the strongest voices in India for the revival of original and time tested literature of Homoeopathy. His past contribution in the Treasure works of P. Schmidt as well as Therapeutics of cancer from masters of homoeopathy is already well appreciated by the profession. He is presently serving as Medical Officer in CGHS, New Delhi, Govt. of India.


| | |
| --- | --- |
| Pages | 468 |
| Format | Paperback |
| Imprint | B.Jain Regular |
| Language | English |
Add a Review
Your email address will not be published. Required fields are marked *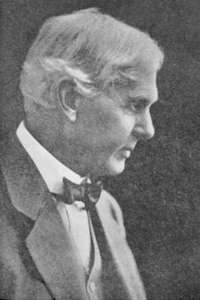 John Henry Clarke
Dr. J. Henry Allen (1854 1925) was President of the International Hahnemannian Association in 1900 and was Professor of Skin and Venereal Diseases at the Hering Medical College in Chicago. He is the author of two books The Chronic Miasms and this, "Diseases and Homoeopathy Therapeutics of the Skin". Both are regarded as classics of Homeopathic literature.Dr. Clarke was one of the most eminent homoeopaths of England. He had his famous Clinic at 8 Bolton Street, Piccadilly, located in... Read More
B Jain Special Deal! Upto 22% Discount On Selected Books. Hurry!