A Synoptic Key Of The Materia Medica
---
---
A Synoptic Key Of The Materia Medica
This book is in real sense a key to homeopathic materia medica. Something which is useful to for bed-side as well as for quick revision. An introductory note has been added by Norbert Winter which briefs about the utility and structure of the book ...Read More
A Synoptic Key Of The Materia Medica
This book is in real sense a key to homeopathic materia medica. Something which is useful to for bed-side as well as for quick revision. An introductory note has been added by Norbert Winter which briefs about the utility and structure of the book making it easier for the readers to understand the practicality of this work-
The book is divided into three parts: 
1)  203 pages for Repertory & supplemental reference table 
2)  291 pages Materia Medica which is laid out in physiological spheres of activities with modalities and relationships 
3) 6 pages for the section of 3 appendices- containing duration of action of remedies by weeks, complementary remedies, antagonistic remedies, foreword to supplementary reference table, list of abbreviations of medicines
It has a fascinating layout and concept. Each remedy is presented in concise and clear words. In Boger's layout you can easily see which remedy affects which specific part of the body. The repertory is too instructive in its own way and many hints can be gleaned from its unusual layout. It can also be applied as the "supplemental reference table." 
The repertory section is divided into four categories:
 a) The periods of aggravation (time) 
b) Conditions of aggravation and amelioration 
c) Generalities i.e Consideration of Drug affinities for the entire organism 
d) Regional repertory (parts of the body affected)
This book intends to make the general expression or genius of each remedy, thereby helping the prescriber correct the manner of his practice.
| | |
| --- | --- |
| Pages | 530 |
| Format | Paperback |
| Imprint | B.Jain Large Print |
| Language | English |
Add a Review
Your email address will not be published. Required fields are marked *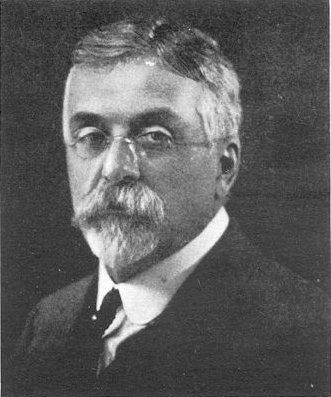 Cyrus Maxwell (CM) Boger
Cyrus Maxwell Boger was born on May 13, 1861 in western Pennsylvania, the son of Cyrus and Isabelle Maxwell Boger. He received his elementary education in the public schools of Lebanon, Pa., then graduated in pharmacy from the Philadelphia College of Pharmacy and later in medicine from Hahnemann Medical College of Philadelphia. He settled in Parkersburg, W. Va., in 1888 where a long and very large practise was his, patients consulting him from neighboring states and from distant states... Read More