Facial Analysis And Homeopathy
| | |
| --- | --- |
| Author: | GRANT BENTLEY |
| | |
| | |
| ISBN: | 9788131918265 |
| | |
| Imprint: | B.Jain Regular |
| | |
---
---
Miasms remain a topic of controversy in homeopathy and on the majority of occasions views are different and varied. What is important for a theory or explanation is its practical application.
As far as understanding miasms is concerned, the theory or method needs to have criterions which are less ...Read More
Miasms remain a topic of controversy in homeopathy and on the majority of occasions views are different and varied. What is important for a theory or explanation is its practical application.
As far as understanding miasms is concerned, the theory or method needs to have criterions which are less subjective, are quantifiable or measurable and therefore more reliable. The method of Homeopathic Facial Analysis (HFA) by Grant Bentley is very much on these lines. What Grant says is that prescribing solely on personality types is a way which can be very successful at times and can lead to failures at times. The reason stated is very right that all people will not fit into the personality types at all times. People or remedies go through phases and they might not be in the phase you know that drug as. What is suggested is to prescribe on remedy criterion and miasm combined so the choice of medicine is reduced and it also checks the accuracy of the prescription at a certain level. The intention of facial analysis is to give the practitioner a way to classify the patient into a miasmatic group and therefore the choice of remedy is reduced and accuracy of the prescriptions is increased. The steps to applying facial analysis are objective criterions and that is the greatest strength of this method.
This book contains the history and development of the HFA method and teaching tools to aid the Homeopath in learning and utilizing these concepts. Facial feature identification can be incorporated into any classical Hahnemannian case-taking method.

What does this book include?
• This book includes miasms, their definitions and their usage in the clinical practice. • Facial features of different miasms with illustration and real picture.
• Contains hundreds of photos and sketches with detailed parameters for use in the miasmatic analysis of faces.
• The complete guide to facial analysis and to make an accurate miasmatic diagnosis step by step before a remedy is chosen.
• Supports classical homeopathic principles-miasm, totality and repertorisation for every chronic illness extending on Hahnemann's original idea of three primary miasms. Facial Analysis and Homeopathy details the development of the complex miasms – Tubercular, Syco- Psoric, Syco-Syphilitic and Cancer, as well as the three primary miasms.
• The author discusses how each miasm will dominate physical structure, pathology and mental outlook. Recognizing the lifetime influence of a miasm helps to explain the events and circumstances that surround us.
• It includes the major polychrest remedies and their miasmatic allocation via the HFA method.
Understanding that every individual is dominated by one of the miasms, facial features have been identified and matched to each group as part of a ten year research project run by the Victorian College of Classical Homeopathy.
Be a master in the concept of reading faces under the miasmatic knowledge and get finer results.
About the author-
Grant Bentley is from Melbourne, Australia. He has been working and studying various natural therapies since 1987.
Grant is a qualified Homeopath and Naturopath, has studied Clinical Hypnosis, and has a Post Graduate Diploma in Eriksonian Psychotherapy. Not only this, Grant has served as principal and senior lecturer at the Victorian College of Classical Homœopathy since 1995. Grant devised a method known as Homœopathic Facial Analysis (HFA), based on his experience in the homeopathic clinic, research using clinical cases and facial structure, and a contemporary interpretation of Hahnemann's three primary miasms.
He has popularized this work for the general public through his Soul & Survival book, website, and online facial analysis tool. Grant Bentley has lectured in Australia, New Zealand, the Middle East, USA and Europe. He is in clinical practice in Melbourne, Australia and provides consultations to patients worldwide using Skype.
| | |
| --- | --- |
| Pages | 488 |
| Format | Paperback |
| Imprint | B.Jain Regular |
| Language | English |
Add a Review
Your email address will not be published. Required fields are marked *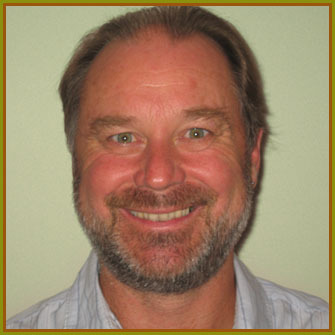 GRANT BENTLEY
Grant Bentley is from Melbourne, Australia. He has been working and studying various natural therapies since 1987.Grant is a qualified Homeopath and Naturopath, has studied Clinical Hypnosis, and has a Post Graduate Diploma in Eriksonian Psychotherapy.Grant has served as principal and senior lecturer at the Victorian College of Classical Homœopathy since 1995.Grant devised a method known as Homœopathic Facial Analysis (HFA), based on his experience in the homeopathic clinic, research using... Read More