New Manual Of Homoeopathic Materia Medica & Repertory With Relationship Of Remedies
---
---
Acknowledged as the BIBLE of Homeopathy, this work of Boericke is considered as an elaborative construct of our material medica. Regarded as a classic, this book is an important addition to the physician's desk and student's collection as well. It is one of the most valued contributions by Dr. ...Read More
Acknowledged as the BIBLE of Homeopathy, this work of Boericke is considered as an elaborative construct of our material medica. Regarded as a classic, this book is an important addition to the physician's desk and student's collection as well. It is one of the most valued contributions by Dr. William Boericke. The author has given a succinct resume of verified characteristics symptoms of every medicine used in homoeopathy including clinical suggestions of several drugs.
Well, wondering what is new in this edition? THE MOST AMAZING ASPECT OF THIS EDITION IS THE INSERTION OF SEPARATE SECTIONS of NOSODES and SARCODES, MOTHER TINCTURES, RARE AND UNCOMMON REMEDIES which was lacking in previous editions, now everything presented in a well organized way.
The medicines in the book are arranged in alphabetical order. Each medicine has been given a brief description in the starting where it describes the sphere of action of the drug or what effects do they produce on tissue or organs- a MUST to have knowledge for every Homeopath The symptoms are then neatly described under various headings such as 'Mind', 'Head', 'Ears', 'Eyes', etc., which aids understanding and memorization. The clinical applications are briefly explained. The modalities- aggravation and amelioration of the remedies, relationship to other remedies, recommended dosage and potency, are also put forward.
After the Materia Medica part, Repertory section starts (from Chapter Mind to Modalities). This literature has an added advantage, as it is a compendium of a CLINICAL REPERTORY which was compiled by Dr. Oscar Boericke (William Boericke's brother) which is very useful for bed-side prescribing. Medicines in repertory are given in 2 grades only, making the selection easier (more frequently verified clinical symptoms are written in Italics).
Towards the end, a segment is devoted to RELATIONSHIP OF REMEDIES in tabular form, mentioning the complementaries, inimicals, antidotes, and duration of action of drugs according to author's observations, making it easier for quick reference at clinics. Another valuable feature is the chapter on THERAPEUTIC INDEX which lists out the commonly indicated medicines for various ailments so if in a hurry and want to have look at the most common medicines for a particular ailment, voila, here it is! Altogether, an immensely informative, comprehensive, useful book at all levels. In short MATERIA MEDICA, REPERTORY, THERAPEUTICS in a single book at hand. Also Available in Hindi, Gujarati, Oriya, Urdu, Spanish languages.
ABOUT THE AUTHOR
William Boericke was born on October 25, 1849 in Austria. He graduated from the Philadelphia Medical College in 1876 and from Hahnemann Medical College in Philadelphia in 1880. Moving to San Francisco he practiced as a homeopath for over fifty years. He was editor of the California Homoeopath and co-founder of the Pacific Homoeopathic Medical College and Hahnemann Hospital in 1881 where Boericke became the first professor of Homoeopathic Materia Medica and Therapeutics, a post he held for thirty years. He was also on the faculty of the Hahnemann Medical College in San Francisco.
In 1901 he authored Boericke's Materia Medica. His brother Oscar added a repertory to the book in 1906. This 'pocket manual' finds its way into almost every homeopath's library. It is a concise guide to hundreds of remedies, some of which appear nowhere else.
On April 1, 1929 he died of a massive heart attack. Two months after he died, his house burned down. All that was left was the stone fireplace and all of his homeopathic books.
| | |
| --- | --- |
| Pages | 1268 |
| Format | Hard Cover |
| Imprint | B.Jain Large Print |
| Language | English |
Add a Review
Your email address will not be published. Required fields are marked *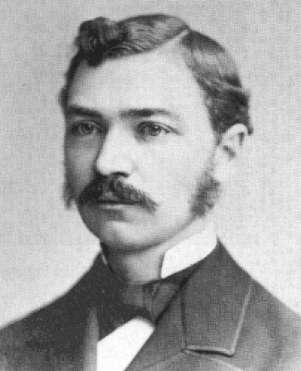 William Boericke
William Boericke was born on October 25, 1849 in Austria. He graduated from the Philadelphia Medical College in 1876 and from Hahnemann Medical College in Philadelphia in 1880. Moving to San Francisco he practiced as a homeopath for over fifty years. He was editor of the California Homoeopath and co-founder of the Pacific Homoeopathic Medical College and Hahnemann Hospital in 1881 where Boericke became the first professor of Homoeopathic Materia Medica and Therapeutics, a post he held for... Read More