A Study Of Materia Medica (Upgraded Edition)
| | |
| --- | --- |
| Author: | N M CHOUDHURY |
| | |
| | |
| ISBN: | 9788131902103 |
| | |
| Imprint: | B.Jain Regular |
| | |
---
---
A Study Of Materia Medica (Upgraded Edition)
Dr. N. M. Choudhuri's Materia Medica needs no introduction. This treatise is the outcome of N.M. Choudhuri's lectures to students of Bengal Allen Homoeopathic Medical College of which he was the Principal. It incorporates the teachings and ...Read More
A Study Of Materia Medica (Upgraded Edition)
Dr. N. M. Choudhuri's Materia Medica needs no introduction. This treatise is the outcome of N.M. Choudhuri's lectures to students of Bengal Allen Homoeopathic Medical College of which he was the Principal. It incorporates the teachings and experience of many masters, supported by his own experience of twenty years.
The author has given a brief of all the drugs in a story format starting from its source description and then goes ahead to form a clinical picture and describes the personality in a beautiful way. The examples of cases given are also very good which give the practical aspect of the drug. In the beginning of each drug are the notes on the drug which give the characteristic key features. The comparative study given is also in very simple language and gets absorbed as you read it. It is one of the leading books in describing the portrait of the medicines. 
A must read for all students and an all time guide for practitioners. 
Searching Tags: Materia Medica Book, Homeopathic Materia Medica Book, Materia Medica Book by Nm Chaudhary, Nm Chaudhary Materia Medica Book, MateriaMedica Drug Picture Book, Homeopathic Drug Picture Book.
| | |
| --- | --- |
| Pages | 1148 |
| Format | Hard Cover |
| Imprint | B.Jain Regular |
| Language | English |
Add a Review
Your email address will not be published. Required fields are marked *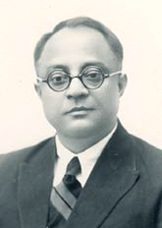 N M CHOUDHURY
Dr N.M. Choudhuri was an alumni of the Hering Medical College. He was Ex-principal and Sr. Professor of Materia Medica, Bengal Allen Homoeopathic Medical College and Hospital, Kolkata. He was also Editor of 'Home & Homoeopathy' For a long time.