Boenninghausens Therapeutic Pocket Book
| | |
| --- | --- |
| Author: | T F ALLEN |
| | |
| | |
| ISBN: | 9788131902998 |
| | |
| Imprint: | B.Jain Large Print |
| | |
---
Boenninghausen's Therapeutic Pocket Book , is a repertory book that has been used for more than a century by many masters of homeopathic practice. It is more than a repertory, it is a method.
It is used as a bedside in the study of the materia medica. An invaluable bedside reference used by Master Hahnemann himself, frequently preferred over other works. 
Highlights- 
• This translation had been edited by T.F. Allen & is considered to be the most valuable edition. Addition of 220 remedies by T.F. Allen.
• Based mainly on- Materia Medica Pura
• No. of chapters- 7
• Philosophical aspects- Doctrine of complete symptom, doctrine of analogy, relationship of remedies
• Gradation of remedies- It has 5 grading system
• Relationships of remedies are available in the last chapter. 
The only repertory that have remedy relationships. This chapter is appreciated by Dr. Kent and Dr. Herring. Very much useful for second prescription.
It is advised to utilize this work and see the wisdom of the past flowering in the healing of the present.
Searching Tags:
Boenninghausen's Therapeutic Pocket Book
, Btpb, Boenninghausen's Repertory,
Therapeutic Pocket Book
, Btpb by Boenninghausen, Homeopathic Book On Doctrine of Complete Symptom,
Homeopathic Repertory Book OnDoctrine of Analogy
, Homeopathic Book On Doctrine of Analogy, Homeopathic Repertory Book On Relationship of Remedies,
Btpb Repertory
,
Btpb Repertory Book
| | |
| --- | --- |
| Pages | 503 |
| Format | Paperback |
| Imprint | B.Jain Large Print |
| Language | English |
Add a Review
Your email address will not be published. Required fields are marked *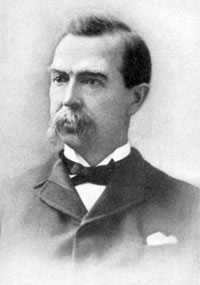 T F ALLEN
Timothy Field Allen was born in Westminster, Vermont. He received his undergraduate education at Amherst College and his medical degree from New York University.After serving as a surgeon during the Civil War he returned to New York where he partnered with Dr. Carroll Dunham. He also studied homeopathy with Dr. P.P. Wells in Brooklyn.In 1871 Dr. Allen was appointed professor of Materia Medica at the New York Homoeopathic Medical College. Later he served as president from 1882-1893. He obtained... Read More