Going Back to The Roots-
Revisiting the fundamentals of homoeopathy
---
---
ABOUT THE BOOK – 
The book, "Going Back to The Roots", has taken the author back to where she comes from, to find solace and to find out where we really belong. This journey was very important for the author ...Read More
ABOUT THE BOOK – 
The book, "Going Back to The Roots", has taken the author back to where she comes from, to find solace and to find out where we really belong. This journey was very important for the author to share. After taking a lecture for students of ninth and tenth standard of Gundecha Education Academy as a part of Career Guidance Programme where she explained them the powers and benefits of Homoeopathy, the one question that put them off was- How much will we earn if we take up Homoeopathy as a profession? And how many years it will take to earn an "x" amount? This scene needs to change. Students should prefer Homoeopathy as a Career by choice and not by chance. It is a dream which will definitely come true. 
The book is written with an intention to instill confidence in the budding homoeopaths so that they can grow into professionally very successful homoeopaths. This book contains all the information needed by a budding homoeopath, to be a successful practitioner. It is illustrated with large number of successfully treated cases, description of several common and uncommon medicines, the posology, etc.
Arrangement of chapters: 
-1st chapter covers various aspects for preparation of physician before starting his practice. Although it is theoretical but it highlights many key points essential to successfully lead in clinical practice. 
-2nd to 5th chapters take the physician in a sequential manner of case-taking. Cases have been illustrated with every step from preliminary data to chief complaints. 
-6th chapter deals with potency selection and management of cases. 
All chapters start with covering a part of author's journey for the purpose of guiding other homoeopaths who must be facing any similar life situations. 
It will help them find solutions in such situations. 
Going back to the Roots is an apogee, a culmination, a triumph for a homoeopath standing firm against all odds. The author has described more than 40 cured cases, covering an array of remedies that range from the commonplace to the rare. Her narration and journey aim to portray homoeopathy as a lucrative career option for the upcoming generation. The HHF encourages and educates amateurs and practicing homoeopaths with love and care, and helps them become more refined and confident in their knowledge. It also helps them grow in their medical practice. This desire to contribute to the success of homoeopathy 
The author sincerely hopes that the motto of writing this book meets its purpose- Master's Teachings reaching to maximum Homoeopaths across the country and the globe. This book is for all those Homoeopaths who wish to start practicing Homoeopathy right from scratch- as Sir would say- "Best Student is one who comes with a Blank Slate" – so that His teachings can be easily perceived.
To Know More About the Book Please Visit Here: https://www.youtube.com/watch?v=ms-dGVnbOcM
Searching tags: Going Back To The Roots By Dr Pallavi Chaturvedi, Going Back To The Roots, Dr Pallavi Chaturvedi New Book Going Back To The Roots,
| | |
| --- | --- |
| Pages | 293 |
| Format | Paperback |
| Imprint | B.Jain Regular |
| Language | English |
Add a Review
Your email address will not be published. Required fields are marked *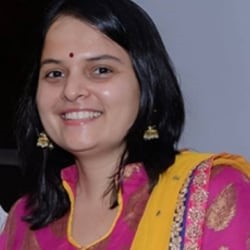 Pallavi Chaturvedi
Dr Pallavi Chaturvedi is an inspirational homoeopath. She has learnt the art of practicing homoeopathy from her revered guru Dr Milind Rao. Dr Chaturvedi has a clinical experience of 14 years, and has presented well-received papers on pathological cases treated by homoeopathy at several national seminars. Her lectures provide a resplendent touch to the science behind homeopathy. Her steadfastness has made it possible for her to imbibe the skills of an artist from her Master. In 2003, Dr Pallavi... Read More
Related Products