Leaders In Homoeopathic Therapeutics
| | |
| --- | --- |
| Author: | E. B. Nash |
| | |
| | |
| ISBN: | 9788131901472 |
| | |
| Imprint: | B.Jain Low Priced |
| | |
---
---
This work contains Nash's observations and facts he found to be correct and reliable. After reading through the writing of Hering, Dunham, Wells, Lippe and all other stalwarts which Nash used in his practice, he says that he came to a conclusion of certain symptoms which he found to be more reliable. ...Read More
This work contains Nash's observations and facts he found to be correct and reliable. After reading through the writing of Hering, Dunham, Wells, Lippe and all other stalwarts which Nash used in his practice, he says that he came to a conclusion of certain symptoms which he found to be more reliable. He has selected all that information from his practice and presented it in this work. This work is concerned to be one of the classical works of homeopathy and is also appreciated for the language and the way of presentation of remedies by Nash which makes it more interesting to read.
LAYOUT OF THE DRUG -
-Nash covers over 200 remedies which have been enriched with various comparisons, cases and potency advises given at various places. 
-He has presented the drugs in a wonderful but simplistic way where he starts with the doctrine of signature or the sphere of action of the drug. -Later, he covers the characteristics of the drug without going into unnecessary details. 
-He has also given many examples of cases with the prescription and also comparisons at various places which are useful for practical application. 
-The author gives various references from other classical books which makes the reading interesting. 
THIS BOOK IS A PART OF SPECIAL 'LOW PRICE EDITION' SERIES, WHICH HAS SPECIALLY BEEN MADE FOR STUDENTS AND HAS BOOK AT PRICES YOU WOULD LOVE.
| | |
| --- | --- |
| Pages | 516 |
| Format | Paperback |
| Imprint | B.Jain Low Priced |
| Language | English |
Add a Review
Your email address will not be published. Required fields are marked *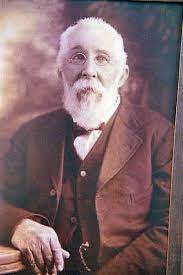 E. B. Nash
E. B. Nash (1838-1917) was born in Hillsdale, Columbia County, N. Y., on March 8th, 1838. At the age of seven he moved to Binghamton, NY and graduated from the local Academy. He began his study of medicine with Dr. T.L. Brown of Binghamton, and graduated from Cleveland Homoeopathic Medical College in 1874.Dr. Nash began homeopathic practice in Triangle, NY, and also practiced a short time in Harpersville, NY He later moved to Cortland, NsY, where he practiced until his death.Dr. Nash was... Read More