Pocket Manual Of Homoeopathic Materia Medica & Repertory
---
Pocket Manual ofHomoeopathic Materia Medica & Repertory
Acknowledged as the BIBLE of Homeopathy and as a classic, it is one of the most valued contributions by Dr. William Boericke. 
THE MOST AMAZING ASPECT OF THIS EDITION IS THE INSERTION OF SEPARATE SECTIONS of NOSODES and SARCODES, MOTHER TINCTURES, RARE AND UNCOMMON REMEDIES which was lacking in previous editions, now everything presented in a well organized way. The author has given a succinct resume of verified characteristics symptoms of every medicine used in homoeopathy including clinical suggestions of several drugs. After the Materia Medica part, Clinical Repertory section starts compiled by Dr. Oscar Boericke useful for bed-side prescribing. Medicines in repertory are given in 2 grades only, making the selection easier. 
In the end RELATIONSHIP OF REMEDIES & THERAPEUTIC INDEX are mentioned making it easier for the users to get everything at one place.
In short MATERIA MEDICA, REPERTORY, THERAPEUTICS in a single book at hand.
 Also Available in Hindi, Gujarati, Oriya, Urdu, Spanish languages.
THIS BOOK IS A PART OF SPECIAL 'LOW PRICE EDITION' SERIES, WHICH HAS SPECIALLY BEEN MADE FOR STUDENTS AND HAS BOOK AT PRICES YOU WOULD LOVE.
Searching Tags: Pocket Manual of Homoeopathic Materia Medica & Repertory, Materia medica book, Homeopathic Materia medica book, clinical materia medica book, Boericke book, Boericke materia medica book, repertory book, Homeopathic repertory book.
| | |
| --- | --- |
| Pages | 1116 |
| Format | Hard Cover |
| Imprint | B.Jain Low Priced |
| Language | English |
Add a Review
Your email address will not be published. Required fields are marked *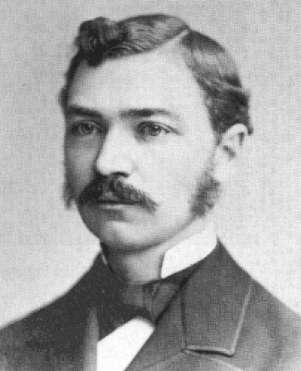 William Boericke
William Boericke was born on October 25, 1849 in Austria. He graduated from the Philadelphia Medical College in 1876 and from Hahnemann Medical College in Philadelphia in 1880. Moving to San Francisco he practiced as a homeopath for over fifty years. He was editor of the California Homoeopath and co-founder of the Pacific Homoeopathic Medical College and Hahnemann Hospital in 1881 where Boericke became the first professor of Homoeopathic Materia Medica and Therapeutics, a post he held for... Read More