Leaders In Homoeopathic Therapeutics With Grouping And Classifications
| | |
| --- | --- |
| Author: | E. B. Nash |
| | |
| | |
| ISBN: | 9788131902240 |
| | |
| Imprint: | B.Jain Large Print |
| | |
---
---
Nash covers over 200 remedies which have been enriched with various comparisons, cases and potency advises given at various places. A masterly work, the treatise is expected to serve as an invaluable guide to effective remedy application by studying the distinctly peculiar characteristics of each ...Read More
Nash covers over 200 remedies which have been enriched with various comparisons, cases and potency advises given at various places. A masterly work, the treatise is expected to serve as an invaluable guide to effective remedy application by studying the distinctly peculiar characteristics of each remedy in comparison with others.
 He has presented the drugs in a wonderful but simplistic way where he starts with the doctrine of signature or the sphere of action of the drug. He covers the characteristics of the drug without going into unnecessary details. He has also given many examples of cases with the prescription and also comparisons at various places which are useful for practical application. 
The author gives various references from other classical books which makes the reading interesting. 
The 6th edition has been totally reconstructed: 
-All the errors which crept in due to print media, have been checked and corrected,
-A bigger font has been used which makes reading a pleasure,
-Remedy and Therapeutic index have been placed in the start of the book which makes the book user-friendly,
-A content page has been added which helps the reader to reach the relevant portion of the book promptly.
The book emphasizes the significance of pain in different organic affections & serves to classify the most common types met in day to day practice. Richly blended with information on the mechanisms, physiology, causation & treatment, it is intended as ready reference not only for domestic use but by amateurs, students & practicing homoeopaths as well.
| | |
| --- | --- |
| Pages | 402 |
| Format | Paperback |
| Imprint | B.Jain Large Print |
| Language | English |
Add a Review
Your email address will not be published. Required fields are marked *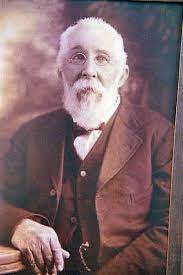 E. B. Nash
E. B. Nash (1838-1917) was born in Hillsdale, Columbia County, N. Y., on March 8th, 1838. At the age of seven he moved to Binghamton, NY and graduated from the local Academy. He began his study of medicine with Dr. T.L. Brown of Binghamton, and graduated from Cleveland Homoeopathic Medical College in 1874.Dr. Nash began homeopathic practice in Triangle, NY, and also practiced a short time in Harpersville, NY He later moved to Cortland, NsY, where he practiced until his death.Dr. Nash was... Read More