Principles & Practice Of Homeopathy Pharmacy
| | |
| --- | --- |
| Author: | M K SAHANI |
| | |
| | |
| ISBN: | 9788131900574 |
| | |
| Imprint: | B.Jain Regular |
| | |
---
---
With growing popularity of homeopathy worldwide, it has gained an official status. Homeopathic Pharmacy has never been a static subject, it kept growing, and today, we find immense amount of work available on subject. There is a need for standardisation as there are many up-coming pharmacopoeias of ...Read More
With growing popularity of homeopathy worldwide, it has gained an official status. Homeopathic Pharmacy has never been a static subject, it kept growing, and today, we find immense amount of work available on subject. There is a need for standardisation as there are many up-coming pharmacopoeias of various countries, including India. Thus, there arises a need for making 'Homeopathic Pharmacy' a more comprehensible subject. While making the book, an effort has been made to maintain the originality of subject while incorporating new technologies. The present work of Dr Sahani encourages the students to explore and take interest in the subject of pharmacy. It attempts to bring more information to the profession in a simple language.  Purpose of the present work is to present a platform to acquire the concepts of homeopathic pharmacy, while keeping the fragrance of the past and to provide venues, for the future applications of the subject. 
Dr. Sahani, in the present book, has taken great pain in maintaining the originality of the subject as well as making it more logical, for all of those who wish to master the concept of homeopathic pharmacy. Beginning from the history and traditional application, it has been tuned to incorporate the advanced technology, thus, making it more scientific in presentation.
Though various other works are available on this subject, this work is a valuable addition to the subject because it attempts to bring more information to the profession in a simple language. Dr. Sahani has attempted the homeopathic pharmacy in its most natural way.
An effort has been made to present the subject in its originality, while at the same time adding on the new technologies. Herbs and various sources which constitute the main study for homeopathic pharmacy have been presented in a way to bring confidence to the student and make them more definitive of the matter.
This book is of use to both; undergraduates and to those pursuing post-graduation in the subject.
| | |
| --- | --- |
| Pages | 384 |
| Format | Paperback |
| Imprint | B.Jain Regular |
| Language | English |
Add a Review
Your email address will not be published. Required fields are marked *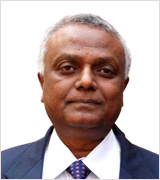 M K SAHANI
Dr Sahani is the first PhD from MUHS His father is Late Dr.Bandhu Sahni, a popular physician who discovered Transmission of Homoeopathic Drug Energy from a distance. Dr.Sahani has extended the discovery of his father to great extent.Organization Associated With: G.D.Memorial Homoeopathic Medical College And Hospital And Chairman; Research Institute Of Sahni Drug Transmission & Homoeopathy.Dr.Sahni's perfectionist nature led him to work tirelessly. He never retires until the work is... Read More
B Jain Special Deal! Upto 22% Discount On Selected Books. Hurry!