The Principles & Art Of Cure By Homoeopathy
---
---
Homoeopathy has no standing if it cannot be definitely proven that it stands firmly upon the basis of fundamental natural laws. In this book the author has tried to show the "logical reasonableness of homoeopathy", as Carroll Dunham has termed it. Here an attempt has been made to co-relate ...Read More
Homoeopathy has no standing if it cannot be definitely proven that it stands firmly upon the basis of fundamental natural laws. In this book the author has tried to show the "logical reasonableness of homoeopathy", as Carroll Dunham has termed it. Here an attempt has been made to co-relate the principles that govern the Homoeopathic methods of healing with those principles and laws that govern all life- i.e. motion, growth, development. 'The Principles and Art of Cure by Homoeopathy' is a must read book for anybody who wants to understand the philosophy of homoeopathy in real sense. The concepts of vital force, homoeopathic laws, why homoeopathic remedies act, the dynamic action of drugs, the dose, the remedy reaction, second prescription, susceptibility and many such concepts have been discussed in this book which remain unknown for many homoeopaths. It has been the aim of this book to set forth the principles underlying the practice of Hahnemannian homoeopathy so that they could be grasped and made of practical application in the healing art. The explicit description of different miasms is a pleasure to read, to grasp the concept thoroughly.
The changes in the third edition are as follows:
 • Inclusion of the word index keeping in view the convenience of homoeopaths whether an undergraduate, research scholar or a teacher as well as layman so that they may catch hold of the required topic at a glance.
 • The name of the medicines have been abbreviated as per the medicine list of Synthesis Repertory of Frederick Schroyens to maintain uniformity.
 • Special marking on the questions given at the end of some of the chapters will immensely help easy visualisation for mental exercise.
 • Reformating of the treatise has been done for smooth and pleasurable reading along with cent per cent grasp of the principles and art of homoeopathy.
A homoeopathic physician, if he genuinely intends to cure his patients, the present book will definitely assist him in doing so.
THIS WORK IS DEDICATED TO ALL SEEKERS AFTER TRUTH IN HEALING OF EVERY AGE AND RACE.
| | |
| --- | --- |
| Pages | 326 |
| Format | Paperback |
| Imprint | B.Jain Large Print |
| Language | English |
Add a Review
Your email address will not be published. Required fields are marked *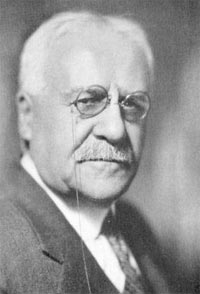 Herbert A Roberts
Herbert A. Roberts : Herbert A. Roberts, MD, was born May 7, 1868 and died October 13, 1950. He graduated from the New York Homoeopathic Medical College, practiced for a while in Vermont and then set up practice in Derby Connecticut.Dr. Roberts worked as a medical officer on troop ships during World War 1. He was the president of the International Hahnemannian Association (IHA) in 1923 and editor of the much-respected Homoeopathic Recorder from 1927-1934.Roberts was an active writer,... Read More