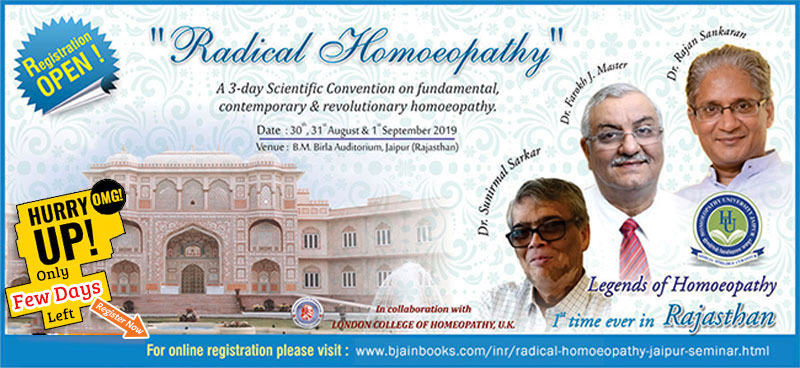 Book Now

And Get Free Book

Worth Rs. 399/-

Offer last till 31st July, 2019
Registration Fee
| | | |
| --- | --- | --- |
| | Upto 16.08.2019 | |
| 1. Delegate | Rs. 3500/- | |
| 2. Student | Rs. 2500/- | |
| 3. Foreign Delegate | US$ 300/- | |
For offline registration, please prescribed fee in the form of DD in favour of HOMOEOPATHY University, payable at Jaipur on following address upto 16th August 2019.
BJain Publishers Pvt. Ltd. D-157, Sector-63, Noida , 201301, UP (Mr. Jaspal Rawat )
For more info please mail us at editor1@bjainbooks.com
Radical Homeopathy
A 3 Days Scientific Convention
| | | |
| --- | --- | --- |
| | Dr. Girendra Pal | "It's my pleasure to invite you all for the "Radical Homoeopathy" a three-day Scientific Convention with modern day masters of Homoeopathy namely Dr. Farokh J. Master, Dr. Rajan Sankaran and Dr. Sunirmal Sarkar organized by Homoeopathy University. Homoeopathy University is the first of its kind in the world which offers the right blend of highend academic activities, hands on clinical exposure and contemporary training in research. The institution has won world wide accolades and recognition for establishing this set-up with the unique purpose of strengthening . - educational framework in Homoeopathy. This three-day Dr. Girendra Pal convention will provide information, interactive tools & success Founder & Chairperson, stories of patients besides creating more awareness towards Homoeopathy University, homoeopathy through the knowledge of our esteemed speakers". Jaipur |
By Legends Of Homooeopathy
| | | | | |
| --- | --- | --- | --- | --- |
| | Dr. Farokh J. Master | Dr. Rajan Sankaran | Dr. Sunirmal Sarkar | |
About Speakers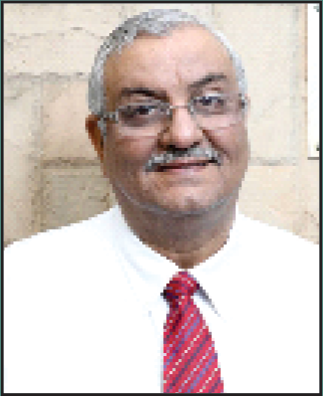 Dr. Farokh J. Master is a renowned teacher of the homoeopathic world and is also one of our alumni. He has completed his Ph.D. with the research topic "Cancer & Homeopathy" from Maharashtra University of Health Sciences (MUHS), Nasik.
Dr. Master is rated among top 10 Best Homoeopathic Doctors in the world by Pioneer University, Oxon UK. Members of the Board of the Pioneer Homoeopathic Academy of UK conferred him the Honorary Doctorate of Homoeopathy in 2006.
He has been delivering lectures in various institutions across India along with taking seminars in countries like Austria, Australia, Bangladesh, Belgium, Bosnia & Herzegovina , Brazil, Bulgaria, Canada, Columbia, Cyprus, Czech Republic, Denmark, England, Finland, France, Germany, Greece, Hungary, Ireland, Israel, Italy, Japan, Latvia, Malaysia, Mexico, Norway, Poland, Russia, Serbia, Singapore, Slovak Republic, South Africa, Spain, Sweden, Switzerland, The Netherlands, Thailand, Turkey, UAE and USA.
Dr. Master has written more than 50 books which include, "The Homeopathic Dream Dictionary, Cross References of the Mind, Perceiving Rubrics of the Mind, The State of Mind affecting the Foetus, Tumors and Homeopathy, The Bedside Organon of Medicine, The proving of Mocassin Snake, Bungarus, etc."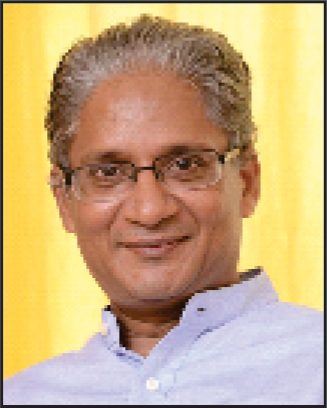 Dr. Rajan Sankaran, M.D. (Hom.), FS. Hom. (UK) is a homoeopath, thinker, teacher and author who is known around the world for his revolutionary concepts in homoeopathy.
His conviction in homoeopathy was born out of the direct witnessing his father's practice and also as a result of learning from many senior homoeopaths like Dr. S. R. Phatak, Dr. B.N Chakraborty and Dr. Sarabhai Kapadia.
Dr. Sankaran's lucid style and simplicity make him very popular as a teacher among homoeopaths worldwide. His seminars and teaching courses have been widely attended in India and abroad. He has lectured in Australia, Austria, Belgium, Canada, England, France, Germany, Holland, Israel, Italy, New Zealand, Norway, Russia, Slovakia, Spain, South Africa, Switzerland and U.S.A. Along with his colleagues, he founded The Homoeopathic Research and Charities, which is an institution involved in various teaching courses. He has been awarded a Fellowship of the Society of Homeopaths, U.K.
He has rich clinical experience of more than 35 years in practice which he now disseminates among students and practitioners. He is the founder of "the other song-the international academy of advanced Homoeopathy", Mumbai.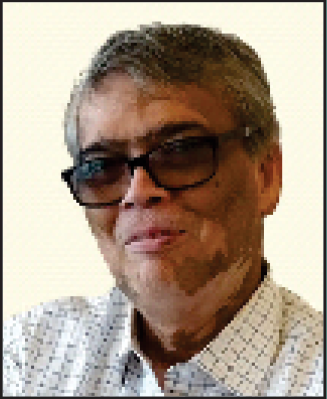 Dr. Sunirmal Sarkar, Ph.D. in homoeopathy is an aluminus of this University, who makes you believe in homoeopathy even more.
Dr. Sarkar is one of the busiest homoeopathic practitioners in the city of Kolkata. Dr. Sarkar was a professor of Homoeopathic Materia Medica at National Institute of Homoeopathy, Kolkata. He is master of Allen's Keynotes, Boericke's Materia Medica, Kent's Repertory and Pulford's Materia Medica.
In more than 30 years of clinical practice, Dr. Sarkar's tremendous success in pathological cases has astonished rest of the world. He specializes in all types of cancer cases and sees at least 50 cancer cases on daily basis. Dr. Sarkar habitually gives examples of clinical situations, along with clinical symptoms of the patient. He then shows us where the peculiarity can be found, even in the black and white symptoms and he reveals the hidden values in the pages of our Materia Medica and Repertory.
Organising Committee
Dr. Girendra Pal

(Chairman)

Dr. C. Nayak

(President)

Dr. Tarkeshwar Jain

(Organising Secratary)
Co-Organising Committee
| | | |
| --- | --- | --- |
| Dr. S. M. Sharma | Dr. Atul K. Singh | Mr. Ravindra Jain |
Programme at a Glance
30th August 2019
| | | |
| --- | --- | --- |
| 8.00am | 9.00am | Registration |
| 9.00am | 9.15am | Inauguration |
| 9.15am | 11.00am | First Session - by Dr. S. Sarkar |
| 11.00am | 11:15am | Tea Break |
| 11:20am | 1:30pm | Second Session - by Dr. Farokh J. Master |
| 1:30pm | 2:30pm | Lunch Break |
| 2:30pm | 3:30pm | Third Session - by Dr. S. Sarkar |
| 3:30pm | 4:00pm | Evening Tea |
| 4:00 pm | 5:00 pm | Fourth Session - by Dr. Farokh J. Master |
31st August 2019
| | | |
| --- | --- | --- |
| 9.00am | 11.00am | First Session - by Dr. Rajan Sankaran |
| 11.00am | 11:15am | Tea Break |
| 11:20am | 1:30pm | Second Session - by Dr. Rajan Sankaran |
| 1:30pm | 2:30pm | Lunch Break |
| 2:30pm | 3:30 pm | Third Session - by Dr. Rajan Sankaran |
| 3:30pm | 4:00 pm | Evening Tea |
| 4:00 pm | 5:30pm | Panel Discussion, moderated by Dr. Tarkeshwar Jain |
1st September, 2019
| | | |
| --- | --- | --- |
| 9.00 am | 11.00am | First Session - by Dr. Farokh J. Master |
| 11.00am | 11:15am | Tea Break |
| 11:20am | 1:30pm | Second Session - by by Dr. S. Sarkar |
| 1:30pm | 2:30pm | Lunch Break |
| 2:30pm | 3:30 pm | Third Session - by Dr. Farokh J. Master |
| 3:30pm | 4:00 pm | Evening Tea |
| 4:00 pm | 5:00pm | Fourth Session - by Dr.S. Sarkar |
For more information please contact :
Dr. Yashika Arora

7827805347

MR. JASPAL

9312402065